We Are Offering Access to Recordings of Our Unique Virtual Learning Experience…
Confratute 2021
LEARN HOW TO DIFFERENTIATE, ENRICH, AND MEET THE NEEDS OF ALL LEARNERS IN RECORDED SESSIONS AND KEYNOTES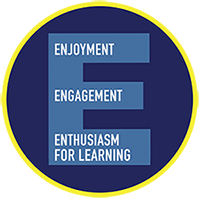 Access recorded keynotes and strands of experts in gifted education such as:
Joseph Renzulli - Sally Reis - Del Siegle - Marcia Gentry - Sandy Kaplan
Catherine Little - Jan Leppien - Sue Baum - Rachel McAnallen
To register for access to all the recordings of virtual Confratute for just $199, visit the Renzulli Center's Market Place and select Confratute 2021-Session Recordings
⇒ Infuse enjoyment, engagement, and enthusiasm for learning into your teaching
⇒ Implement research-based enrichment and differentiation strategies
⇒ Participate in personal and highly engaging work with experts in the field
⇒ Learn how to implement the Schoolwide Enrichment Model (SEM)
⇒ Interact with educators from around the globe
CLICK HERE TO SEE THE LIST OF KEYNOTES AND PRESENTATIONS
Save the date for 2022! We return in-person July 10th-15th!
It's a
CONF
erence and an Insti
TUTE
with a lot of
FRAT
ernity in between!