Confratute will return July 10–15, 2022!
LEARN HOW TO DIFFERENTIATE, ENRICH, AND MEET THE NEEDS OF ALL LEARNERS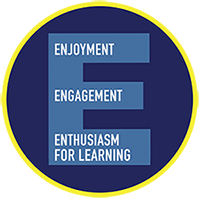 ⇒ Infuse enjoyment, engagement, and enthusiasm for learning into your teaching
⇒ Implement research-based enrichment and differentiation strategies
⇒ Participate in personal and highly engaging work with experts in the field
⇒ Learn how to implement the Schoolwide Enrichment Model (SEM)
⇒ Interact with educators from around the globe
Confratute Offers:
🔷 A VARIETY OF STRANDS that are intensive, week-long mini-courses.
🔷 MINI-KEYNOTES about relevant research and trends in regular and gifted education.
🔷 INVITED SPEAKERS who are authors and researchers such as Joseph Renzulli, Sally Reis, Susan Baum, Marcia Gentry, Sandra Kaplan, Jann Leppien, Rachel McAnallen, and Del Siegle.
🔷 SPECIAL TOPIC SESSIONS on a variety of topics such as creativity, thinking skills, underachievement, and more.
🔷 EVENING FORUM SESSIONS to help you develop individual action plans for talent development and differentiation.
🔷 SEM LEADERS FORUM strands on curriculum development and more, designed for principals and administrators.
It's a
CONF
erence and an Insti
TUTE
with a lot of
FRAT
ernity in between!