A Unique Virtual Learning Experience
July 12-14, 2021
Event access information has been emailed to all registered participants. If you have not received this information, please contact us at confratute@uconn.edu
We have reached capacity for this year's event.
Registration has closed.
LEARN HOW TO DIFFERENTIATE, ENRICH, AND MEET THE NEEDS OF ALL LEARNERS IN LIVE INTERACTIVE SESSIONS, DAILY KEYNOTES AND ON-DEMAND CONTENT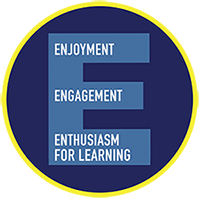 Keynotes and live sessions with experts in gifted education, including:
Joseph Renzulli - Sally Reis - Del Siegle - Marcia Gentry - Sandy Kaplan
Catherine Little - Jann Leppien - Sue Baum - Rachel McAnallen
Click here to view the tentative schedule
⇒ Infuse enjoyment, engagement, and enthusiasm for learning into your teaching
⇒ Implement research-based enrichment and differentiation strategies
⇒ Participate in personal and highly engaging work with experts in the field
⇒ Learn how to implement the Schoolwide Enrichment Model (SEM)
⇒ Interact with educators from around the globe
REGISTRATION RATES:
Early Bird-Ends June 21st: $199
Group Rate (5-25) : $149 per person, until June 21st
Group Rate (26 or more): $139 per person, until June 21st
Registration after June 21st: $249
It's a
CONF
erence and an Insti
TUTE
with a lot of
FRAT
ernity in between!