GENERAL INFORMATION
Q: What is Confratute?
A: Confratute is a combined CONFerence and an InstiTUTE with a lot of FRATernity in between. Confratute provides educators with practical, research-based strategies for engagement and enrichment learning for all students, as well as meeting the needs of gifted and talented students.
Q: Will Confratute be live this year?
A: Confratute will consist of two separate events this year. The in-person Confratute will take place at the UConn Storrs campus from July 9 to July 13, ending after lunch on July 13th.  The virtual Confratute will take place from July 12 to July 14.
IN-PERSON CONFRATUTE
Q: When does live Confratute start?
A: On-site registration and check-in begin on Sunday, July 9 at 1:00 PM at the Charter Oak Apartments Community Center.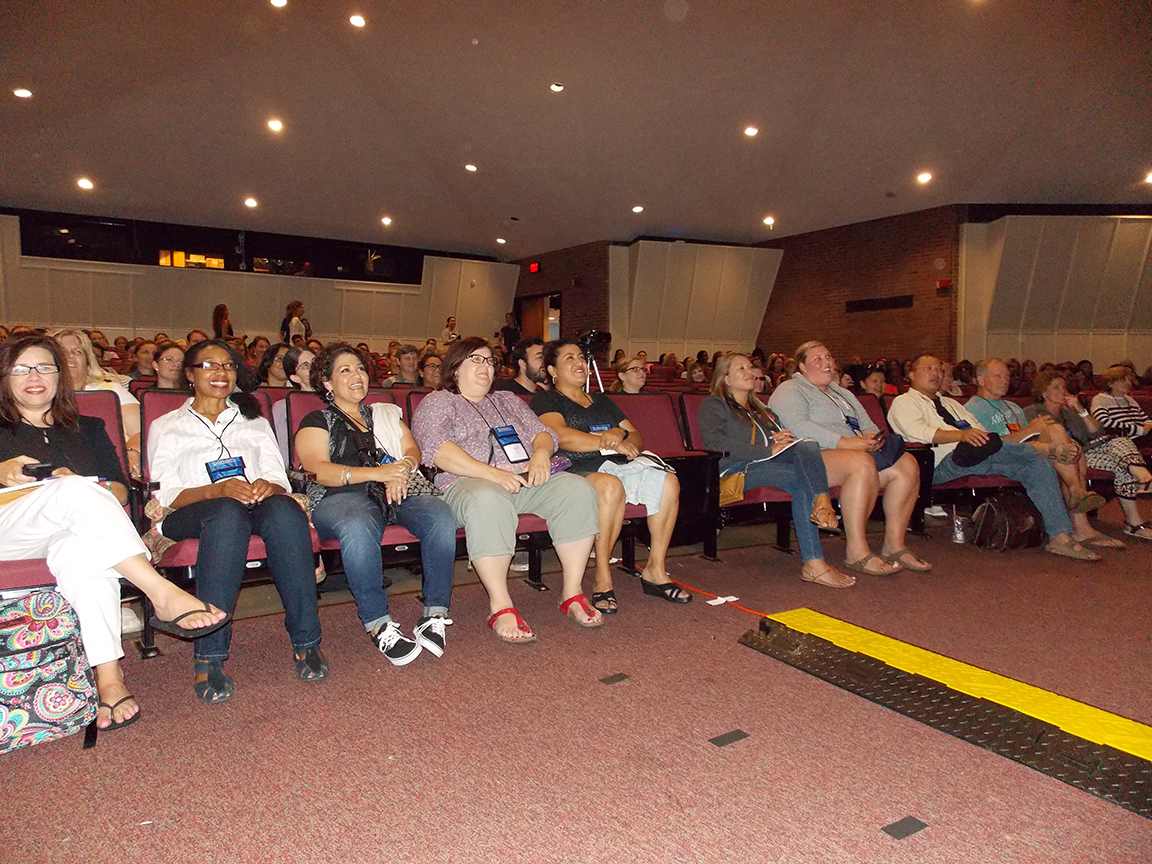 Q: When does live Confratute end?
A: Confratute ends on Thursday, July 13 at NOON.
Q: Is Confratute different this year?
A: Confratute will continue to offer a variety of keynotes, strands, special topic sessions, and evening social events as it has in the past. The few changes this year are about housing. Confratute residents will be staying in our on-campus Charter Oak Apartments instead of South Campus. All strands and keynotes will take place in central campus and evening social events will be held at Charter Oak Apartments. Shuttle service will be available to and from Charter Oak Apartments throughout the day and into the evening. Confratute will also end after lunch on Thursday, July 13. For more information on these changes, please watch this video (coming soon)
Q: What is the daily schedule?
A:  Our daily academic schedule can be found here. Please note that some strands may change slightly.
Q: Do I need to sign up for the strands that I want to attend?
A: There is no pre-registration for strands.
Q: What do I need to do to get Contact Hours?
A: You can earn Contact Hours by attending and documenting your full schedule of keynotes, strands, and special sessions. A planning and documentation guide will be provided. The guide should be completed and turned in before the end of Confratute to receive contact hours.
Q: What do I need to do to sign up to receive graduate credit for Confratute?
A: If you are a non-degree student, there is nothing that you need to do before you arrive. Details on how to apply for graduate credit will be available upon arrival. If you are in a UConn degree program, contact your advisor.
COSTS
Q: How much does Confratute cost?
A: The cost for Confratute varies according to the package you choose. We offer an early-bird discount for registrations that arrive before June 1. Pricing will be available on our registration page at https://confratute.uconn.edu.
Q: How does the group discount work?
A: Discount prices for groups of five or more people attending from the same school or school district can be obtained by registering as a group online. Group registrations must be submitted together before June 1 for the discount to be applied and the group members to be housed together or in close proximity to one another. You can make group registration payments online with a credit card or purchase order.
Q: What other costs might I need to be aware of besides registration?
A: There are separate costs for graduate credits, airport shuttles, books, and the fitness center. Specific information will posted in our welcome packet.
Q: Are there any scholarships available for Confratute?
A: Confratute does not offer any scholarships, but we have compiled a listing of recommended websites for Grants and Scholarships that may be appropriate for teachers.
REGISTRATION & CHECK IN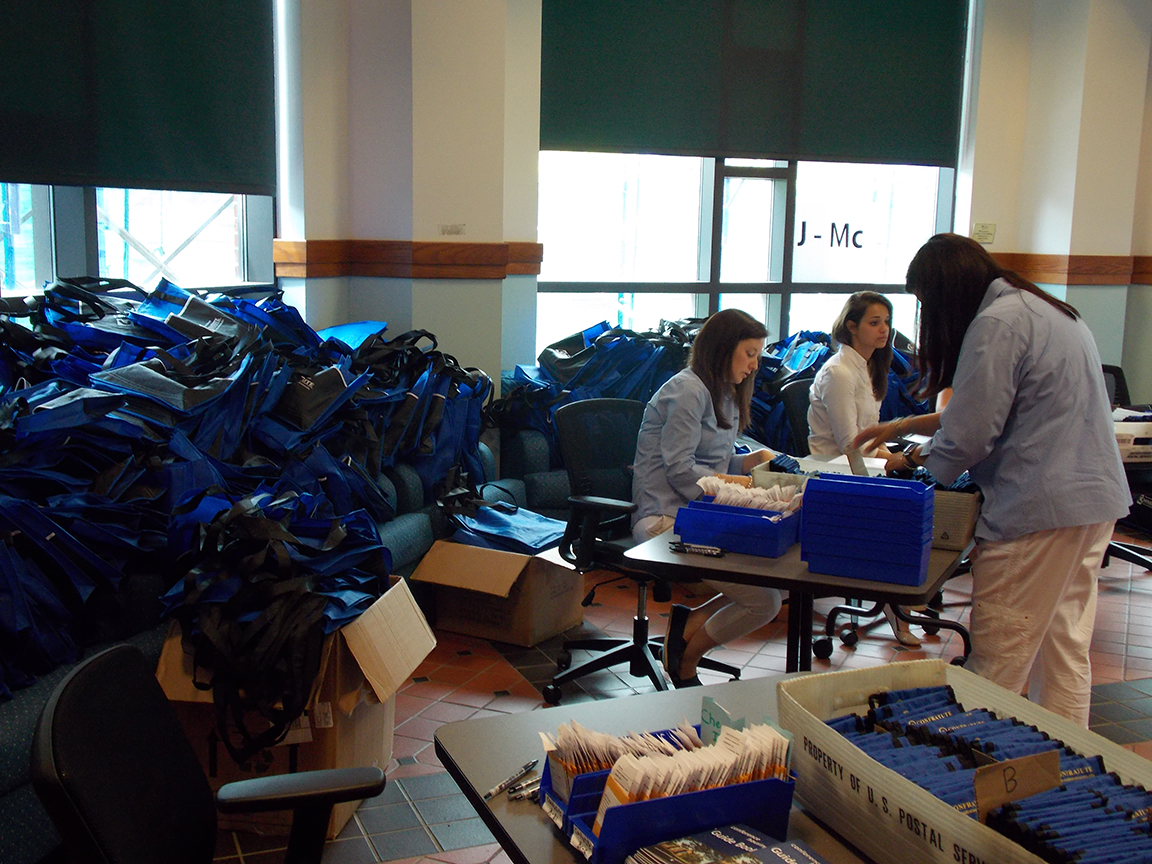 Q: When is the registration deadline?
A: The deadline for Confratute registration is July 1, but your registration must arrive before June 1 to receive the early-bird discount. Space is limited and once capacity is reached, no additional registrations will be accepted.
Q: What are the payment options?
A: Payment can be made by credit card or purchase order at the time of registration. Purchase orders must be received within 3 weeks of online registration to secure your spot.
Q: What if I need to cancel my registration? Will I receive a refund?
A: Cancelations must be received by July 1 and a $50 cancellation fee will be charged. No refunds will be processed if they are received after July 1.
HOUSING & CAMPUS RESOURCES
Q: Where will I be staying on campus?
A: Resident packages include premium housing in the Charter Oak Apartments. Participants will have a single bedroom and shared bathroom, kitchen, and living area. Sheets and towels are provided. For detailed information about these accommodations, please visit this website.
Q: Can I choose my roommate?
A: You may indicate your roommate preference in the registration system.
Q: Are there any campus housing options for people with special needs?
A: We have a limited number of handicap-accessible rooms available in Charter Oak Apartments. Please contact the Conference Services office if you have a medical condition or disability that requires special housing considerations.
Q: Can my spouse or guest come if he/she is not participating in Confratute?
A: Spouses or guests of participants may register for Confratute with a housing and meal plan only. Please contact the Conference Services office for spouse package costs or to register online.
Q: I would prefer to stay in the hotel on campus. Is that an option?
A: Participants may book their own accommodations. It is important to note that strands and dining will be in the center of campus and that evening social events will take place in Charter Oak Apartments. Daily shuttle service will not be available to and from the hotel. If you would like to make a reservation at the hotel on campus (Graduate Storrs), please contact Stephanie Huntington for a discount booking link.
MEALS
Q: What meals are provided for participants?
A: Meals start on Sunday evening and end Thursday with lunch. Attendees should indicate dietary restrictions when registering.
TRANSPORTATION
Q: Are shuttle services available from the airport or bus/train station?
A: Confraute shuttles are available from Bradley Airport to Storrs beginning at 12 noon on Sunday and will run every other hour until 7:00 PM. Shuttles will also be available on Thursday. More information about shuttle service will be available when registering. Shuttle fees are non-refundable. Uber is also widely used in our area of the state.
Q: How will I get around campus?
A: A scheduled shuttle service will run between Charter Oak Apartments and the core of campus each day.