Dr. Susan Baum is co-director of the International Center for Talent Development and Director of Professional Development at Bridges Academy, a school for twice exceptional students. Professor emeritus from The College of New Rochelle, Susan is widely published in the areas of twice-exceptional students, primary-aged gifted students, and social and emotional factors affecting gifted students. She also consults extensively in schools worldwide, focusing on differentiation and talent development. Susan served on the Board of Directors of the National Association for Gifted Children and is the past-president and founder of the Association for the Education of Gifted Underachieving Students (AEGUS).
Dr. Marcia Gentry is the director of the Gifted Education Resource Institute and Professor of Educational Studies at Purdue University, a position she holds due to the great education she received from UConn (Ph.D. 1996). Her research has focused on the use of cluster grouping and differentiation; the application of gifted education pedagogy to improve teaching and learning; student perceptions of school; and on non-traditional services and underserved populations, including Native American youth. Marcia developed and studied the Total School Cluster Grouping Model and is engaged in continued research on its effects concerning student achievement and identification and on teacher practices. She also worked closely with the development of Enrichment Clusters. She is past chair of the American Educational Research Association's Special Interest Group, Research on Giftedness, Creativity, and Talent, actively participates in the National Association for Gifted Children, frequently contributes to the gifted education literature, and regularly serves as a speaker and consultant. Prior to her work in higher education she spent 11 years as a teacher and administrator in K-12 settings. She enjoys spending time with her daughter and her friends, running and working out, gardening, hanging out in the horse barn, collecting contemporary Navajo weavings, chilling out at her cabin on Whitefish Bay in Michigan's Upper Peninsula, and working with her doctoral students.
Dr. Brian Housand
is the coordinator of the Academically or Intellectually Gifted program at University of North Carolina Wilmington. Dr. Housand earned a Ph.D. in educational psychology at the University of Connecticut with an emphasis in both gifted education and instructional technology. He served two terms on the National Association for Gifted Children's Board of Directors as a Member-At-Large. Along with his wife Dr. Angela Housand and Dr. Joe Renzulli, he co-authored
Using the Schoolwide Enrichment Model with Technology
. He is also the author of
Fighting Fake News! Teaching Critical Thinking and Media Literacy in a Digital Age
. Brian has worked in education as a classroom teacher, a teacher of the gifted, and a university professor for over twenty years. As a speaker and consultant, he has presented in 38 states, Canada, Australia, South Korea, and Kuwait. Brian is a lover of technology, Star Wars, video games, and fonts, and he proudly identifies himself as a geek. You can learn more on his website at
brianhousand.com
and by following him on Twitter @brianhousand.

Dr. Sandra Kaplan is a Professor of Clinical Education, teaching in both the Masters and Doctoral programs at the Rossier School of Education, University of Southern California.  Dr. Kaplan has been an international and national consultant for districts, State Departments, and other educational agencies to provide professional development in the areas of differentiated curriculum and instruction.  She has written over 40 articles and 10 books related to identifying and providing appropriate educational services to gifted students.  Currently, Dr. Kaplan is an active member and past president of the California Association for the Gifted and chair of both the Blue Ribbon Committee and Education Committee for the organization to research a non-traditional identification instrument to recognize the underrepresented students as gifted.  Dr. Kaplan has recognition for her work, receiving awards for Excellence from the Council of Exceptional Children, Legacy Award National Association for the Gifted for Service and Achievement and Research awards from the California Association for the Gifted.  Dr. Kaplan has been Principal Investigator for five Jacob K. Javits, Gifted and Talented grants from the U.S. Department of Education.  The current grant focuses on non-traditional means of education in the early years.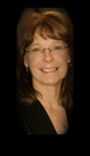 Dr. Jann Leppien is an associate professor and the Margo Long Endowed Chair in Gifted Education at Whitworth University in Spokane, WA. Whitworth's Center for Gifted Education supports and develops policies and practices that encourage the diverse expressions of gifts and talents in children and youth from all cultures, racial and ethnic backgrounds, and socioeconomic groups and offers educators specialty and master's degrees in gifted education. She also teaches curriculum and thinking skills courses online and in the Three Summers Program at the University of Connecticut. She conducts professional staff training for educators in the areas of differentiated instruction, curriculum design and assessment for advanced students, thinking skills, and gifted program development, both nationally and internationally. She has served on the board of the National Association for Gifted Children, and currently serves on the board of the Association for the Education of Gifted Underachieving Students (AEGUS), the 2E Center for Research and Professional Development, NAGC's Awards Committee, and Washington State's Gifted and Talented Advisory Board. She is also the President and Program Chair for Edufest, a summer institute for teaching and learning at Boise State University. She is the coauthor of the The Multiple Menu Model: A Practical Guide for Developing Differentiated Curriculum and The Parallel Curriculum: A Design to Develop High Potential and Challenge High-Ability Students.

Dr. Rachel McAnallen, known simply as "Ms. Math" to children across the country, has devoted her life to sharing the joy and beauty of mathematics with learners of all ages. A professional educator for over half a century, she travels the globe teaching her subject at every grade level. In addition to her experience in the classroom, Rachel has served as a department chair, a school board member, and a high school administrator—she claims the latter position is responsible for the majority of her gray hairs. Rachel has a passion for teaching, golf, and mathematical modular origami, though not always in that order. As a life-long learner, she has completed her Ph.D. at the University of Connecticut at age 75. Rachel approaches the world around her with a boundless curiosity and a playful sense of humor that is reflected in her teaching style. Her teaching philosophy exemplifies that mathematics is a language to be spoken, an art to be seen, a music to be heard and a dance to be performed.

Dr. Sally M. Reis just completed a six year term as the Vice Provost for Academic Affairs and is the Letitia Neag Morgan Chair in Educational Psychology, a Board of Trustees Distinguished Professor, and University Teaching Fellow at the University of Connecticut. She was a teacher for 15 years, 11 of which were spent working with gifted students on the elementary, junior high, and high school levels. She has authored or co-authored over 250 articles, books, book chapters, monographs, and technical reports. Her research interests are related to special populations of gifted and talented students, including: students with learning disabilities, gifted females, and diverse groups of talented students. She is also interested in extensions of the Schoolwide Enrichment Model for both gifted and talented students and as a way to expand offerings and provide general enrichment to identify talents and potentials in students who have not been previously identified as gifted. She is the Co-Director of Confratute, the longest running summer institute in the development of gifts and talents. She has been a consultant to numerous schools and ministries of education throughout the U.S. and abroad, and her work has been translated into several languages and is widely used around the world.

Dr. Joseph S. Renzulli is a Professor of Educational Psychology at the University of Connecticut, where he also serves as Director of The National Research Center on the Gifted and Talented. His research has focused on the identification and development of creativity and giftedness in young people and on organizational models and curricular strategies for differentiated learning environments that contribute to total school improvement. A focus of his work has been on applying the pedagogy of gifted education to the improvement of learning for all students. He was designated a Board of Trustees Distinguished Professor at the University of Connecticut in 2000, and in 2003 he was awarded an Honorary Doctor of Laws Degree from McGill University in Montreal, Canada. In 2009 Dr. Renzulli received the Harold W. McGraw, Jr. Award for Educational Innovation. The American Psychological Association's Monitor on Psychology named Dr. Renzulli among the 25 most influential psychologists in the world.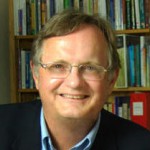 Dr. Del Siegle is Associate Dean for Research and Faculty Development in the Neag School of Education at the University of Connecticut, where he also serves as Director of the National Center for Research on Gifted Education (NCRGE). He is a past president of the National Association for Gifted Children (NAGC), past president of the Montana Association of Gifted and Talented Education (Montana AGATE), and past chair of the Research on Giftedness, Creativity, and Talent SIG of the American Educational Research Association (AERA). Along with D. Betsy McCoach, he is co-editor of Gifted Child Quarterly. He writes a technology column for Gifted Child Today. Dr. Siegle is coauthor with Gary Davis and Sylvia Rimm of the popular textbook, Education of the Gifted and Talented. He is also author of The Underachieving Gifted Child: Recognizing, Understanding, & Reversing Underachievement. Prior to becoming a professor, Del worked with gifted and talented students in Montana.